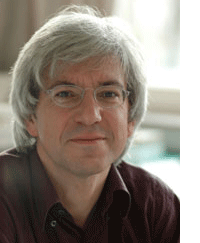 Frank Nullmeier succeeds Manfred G. Schmidt as director of the department.
Between 1975 and 1981, Frank Nullmeier completed his studies in political science, economics, sociology, and public law with a diploma as political scientist at Hamburg University. Afterwards, he worked as research associate in a project investigating the influence of the statutory pensions insurance for the labour market at the Institute for Public Finance at the Universities of Hamburg and Hannover.
In the following, further important points in time in Nullmeier's professional curriculum vitae are listed:
1990: PhD as Dr.rer.pol. with the dissertation topic "From Max Weber to a Political Science of Knowledge".

1990-1997: Assistant Professor at the Institute for Political Science at Hamburg University.

1998: State doctorate ("Habilitation") in Political Science on the subject "Political Theory of the Welfare State".

1997-2000: Scientific supervision and management in a project on "University Development" regarding the modernization of administrative and decision-making structures, University of Hamburg, funded by the Volkswagen Foundation.

Summer semester 2000: Professor of Social Policy, University of Constance (temporary replacement for Professor Jens Alber).

2000-2002: Full Professor of Political Science at Essen University.

Since October 2002: Full Professor of Political Science at the University of Bremen and head of the department "Theory and Constitution of the Welfare State" at the Centre for Social Policy Research.

Since January 2003: Member of the Collaborative Research Centre 597 "Transformations of the State".
His main research interests regard welfare state theory, social policy with a particular focus on old-age provision, as well as policy research, public administration, political theory, and party research.
Source: Comprehensive Report 2002 - 2004, Centre for Social Policy Research