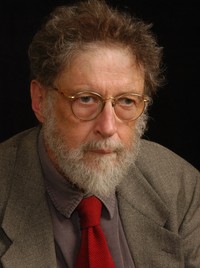 Stanford Sociologist John W. Meyer Gives a Talk at the Haus der Wissenschaft
Since more than 40 years Professor John W. Meyer is known for his work on the question of how institutions diffuse globally based on underlying ideas and worldviews. This fall Meyer is Hans-Koschnick-Professor at the University of Bremen and on Thursday, October 17th, 2019 at 6 pm will give a talk at the Haus der Wissenschaft on a subject which brings him back to one of the roots of his oeuvre: to education and the institution of the university. They are among the central ideas and institutions of Liberalism. The important question of the talk will be whether the recently prevalent ant-liberal thinking also leads to changes in the focus on education (and with it on university).
The talk is in English, there is no admission fee.
Contact:
Prof. Dr. Michael Windzio
Universität Bremen
SOCIUM Forschungszentrum Ungleichheit und Sozialpolitik
Mary-Somerville-Str. 5
28359 Bremen
Tel.: 0421/218-58629
E-Mail: mwindzio@uni-bremen.de