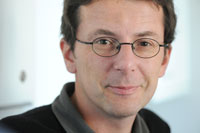 In April 2010 Professor Herbert Obinger takes up the position as ZeS spokesperson.
Herbert Obinger replaced Frank Nullmeier, who directed and represented the institute throughout the past three years with foresight and great commitment.
Herbert Obinger, the new spokesperson, has been a member of the ZeS since 1998. Together with Stephan Leibfried, the political scientist has been directing the department "Institutions and History of the Welfare State" since 2007.
Contact:
Prof. Dr. Herbert Obinger
SOCIUM Research Center on Inequality and Social Policy
Mary-Somerville-Straße 5
28359 Bremen
Phone: +49 421 218-58567
E-Mail:
herbert.obinger@uni-bremen.de