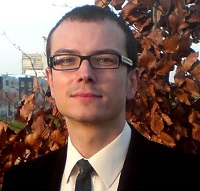 The funding will be used to host the two-day Hermann Weber Conference entitled "'In the Cold War, the Battalions of Better Social Benefits Decide' – The Relationship between Communism and Social Policy from 1945 to the Present".
Dr. Nikolas Dörr, principal investigator at SOCIUM, has received a grant from the Gerda-und-Hermann-Weber-Foundation to host the Hermann Weber Conference on Historical Communism Research in 2022. The conference, funded with 20,000 euros, will combine Cold War Studies, Communism Studies, and Historical Welfare State Research. The grant includes co-editing the conference papers in an issue of the prestigious Yearbook for Historical Communist Studies.
During the 1953 Bundestag election campaign, SPD member Ludwig Preller coined the pithy phrase: "In the Cold War, in particular, the battalions of better welfare benefits decide." He was thus referring to a topic that was of outstanding importance to communism. The promise of the elimination of social inequalities played a central role in the seizure of power by communist parties in the 20th century: e.g. Russia in 1917, China in 1949, Cuba in 1959 or Vietnam in 1975. This represented a massive challenge in the Cold War for the West. In addition to economic and military power, demonstrating the superiority of the welfare system was therefore of great importance.
The first part of the interdisciplinary conference will be devoted to the question: What role did social policy play during the Cold War? Continuing the concept of "asymmetrically intertwined parallel history" (Christoph Kleßmann), social policy developments in West and East will be analyzed not as separate, but as continuously interrelated and mutually reciprocal. In a second part, the conference will focus on the transformation period from 1989 onwards and its consequences that continue to this day.
The Hermann Weber-conference series preserves the memory of the historian Prof. Dr. Dr. h.c. Hermann Weber (1928–2014) who set standards in the field of Labor History, Communism and Cold War studies.
Further information about the Gerda and Hermann Weber Foundation: https://www.bundesstiftung-aufarbeitung.de/de/stiftung/gerda-und-hermann-weber-stiftung
Contact:
Prof. Dr. Nikolas Dörr
Sturmbühlstraße 250
78054 Villingen-Schwenningen
Phone: +49 (0)7720 3094430
E-Mail:
nikolasdoerr@hfpol-bw.de