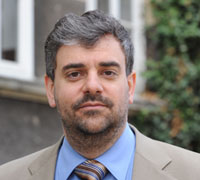 Policy brief by Heinz Rothgang for the State Parliament of Schleswig-Holstein
After Hamburg offered its public officials an allowance for the membership in the public health insurance other states in German also discuss that option. Among them is Schleswig-Holstein. Heinz Rothgang, Professor of Health Economics at SOCIUM, wrote a policy brief for a hearing on this issue in Schleswig-Holstein.
In his policy brief Rothgang underlines four elements: Such a policy increases the choice of the public officials. It also strengthens the solidarity in the health care system, since it brings better risks back into the public system. Furthermore, such a policy reduces the administrative overhead since in the current system two bills for each case have to be processed. And this policy saves public expenditures in the long run since the higher costs of health care for elder people are then fully carried by the insurance system.
Rothgang, thus, supports the proposed policy but wants it based on two principles: First, it has to be voluntary for the public officials. And second the decision, once made, should not be revocable in order to avoid the typical double free-riding: to opt for the cheaper private insurance in younger years and then, when the costs rise in later years, to move to the public system.
Contact:
Prof. Dr. Heinz Rothgang
SOCIUM Research Center on Inequality and Social Policy
Mary-Somerville-Straße 3
28359 Bremen
Phone: +49 421 218-58557
E-Mail:
rothgang@uni-bremen.de