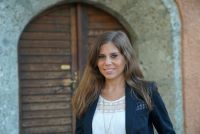 Member of SOCIUM receives the Award for Family Sociology of the Österreichische Gesellschaft für Soziologie (ÖGS) as well as the AK-Wissenschaftspreis 2019 of the Arbeitnehmerkammer Salzburg
The double award honors Ruth Abramowski, since March 2019 Postdoc at SOCIUM, for her PhD thesis "Bringing Power Back In: Zur Kontinuität traditioneller innerhäuslicher Arbeitsteilungsarrangements in Paarbeziehungen – Ein europäischer Vergleich" which she successfully defended at the University of Salzburg, Austria. How can we explain the division of responsibility for family work in partner relationships in various European countries? And what effects does this have on the implementation of societal norms based on equal rights? Ruth Abramowski discusses in her PhD thesis central questions of family sociology from a new perspective which entails a typology of individual, cultural and institutional dimensions of power.
Partner relationships reflect not only societal, culturally determined behavioral norms and their dynamics over time. They are also the manifestation of power relationships. Since current research usually neglects this vital fact many well-intentioned suggestions for the improvement of the equal distribution of this family work are bound to fail. Both awards praise not only the refreshingly new perspective of the analysis but also the micro as well as macro sociologically based theoretical argument and method. The thesis offers new venues for interesting research in a central area of family sociology.
The ÖGS award honors excellent PhD theses in the area of family sociology defended at Austrian university in the last three years. The AK Wissenschaftspreis supports young scholars of all disciplines at the institutions of higher education in Salzburg and was awarded for PhD or MA theses of the last two years. Ruth Abramowski received her BA in Social Sciences from the University of Stuttgart, her MA in Social Sciences from the University of Oldenburg and her PhD from the University of Salzburg.
Contact:
Dr. Ruth Abramowski
University of Bremen
SOCIUM Forschungszentrum Ungleichheit und Sozialpolitik
Mary-Somerville-Str. 5
28359 Bremen
Tel.: +49 (0)421 218-58550
E-Mail: ruth.abramowski@uni-bremen.de