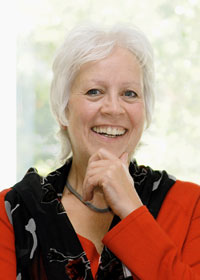 ZeS director completes her active employment at Bremen University.
Gisela Hegemann-Mahltig, director of the Centre for Social Policy Research (ZeS) at Bremen University, completed her active employment after more than 30 years on September 1st, 2009. Hegemann-Mahltig was fundamentally involved in the institute's establishment and acted as leading figure in its administration. Regine Metzentin became her successor.
In August 2009, the Centre for Social Policy Research took leave of Gisela Hegemann-Mahltig who acted as the institute's director since October 1988. Back then, the institute was still in its initial founding stage. Hegemann-Mahltig was born in Iserlohn in the German Sauerland region. After completing her studies in Sociology, supervised by Schelsky in Muenster as well as Luhmann and Kaufmann at Bielefeld University, and some further intermediate stops, she eventually came to the University of Bremen. When working at the Centre for Social Policy Research, she acted as head of all infrastructure units, as integration manager in the different departments, as initiator and chief editor of the ZeS report, as well as communicative centre of the entire institution. We all wish her the very best for her new and work-free phase of life.
Sources:
ZeS report, Vol. 14, No. 2, December 2009, p. 7
Bremer Uni-Schlüssel (BUS), No. 109, October 2009, p. 10