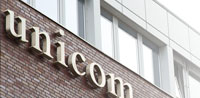 After the move to the Unicom-Building on Mary-Somerville-Straße ZeS is closely located to other university research and teaching facilities.
After nearly 20 years in the centrally located, historical Barkhof-Gebäude, ZeS once again finds itself in a modern and spacious functional building. A change of location was regularly discussed due to the constantly growing reduction of space at the institute during the past few years. A concrete need for action became evident after the Senate's decision that the 'Barkhof' would return to its original use as a school.
The new location led all involved parties to promise a greater amount of networking with other teaching and research facilities at the University as well as a significant simplification of cross-institutional work procedures.