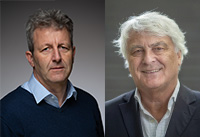 44 / 5.000 Übersetzungsergebnisse Corona: integration into routine care
Exactly two years after the start of its publications, the group of authors presents its 6th ad hoc statement on SARS-CoV-2/CoViD-19 and calls for the immediate integration of corona care into routine medical care. Tests without cause should be stopped; instead, symptoms and diseases should be clarified using standard medical procedures. The outpatient-inpatient gap in the care of sick infected people must be closed through energetic efforts in order to show support and, if necessary, to enable regulated hospitalization. The vulnerable groups are to be defined more precisely under the conditions of their vaccination status, and among the diverse questions in social and psychological care, more attention should be paid to the needs of institutionally cared for patients in hospitals and nursing homes and, for example, the farewell of the deceased should be given a dignified framework.
Seven demands are made in this regard. "The end of the pandemic will not be televised", a pandemic does not end suddenly, but requires complex compromises and therefore requires strong, experienced political leadership. Since many measures have been introduced without valid justification, the difficulty now is to explain their termination without reference to the cessation of these reasons. Politicians face the difficult task of shaping this phase of the end of the pandemic.
Contact:
Prof. Dr. Gerd Glaeske (verstorben)